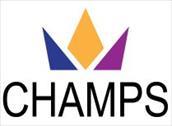 Climate Change and Health: Adapting to Mental, Physical and Societal Challenges
(CHAMPS)
Description:
The research consortium CHAMPS studies the potential impacts of climate change on health, with a focus on three interrelated topics:
The first relates to mental health impacts associated with seasonal fluctuationsin the intensity of daylight and modifying weather effects such as cloudiness andsnow cover.
The second concerns health impacts of thermal stress, both heat and cold,and the influence of social vulnerability and exposure of the population on the severity of impacts.
The third considers the implications of these varied health impacts for occupational health and work productivity.
Project information
Lead
Finnish Institute of Health and Welfare (THL)
Partners
Finnish Meteorological Institute (FI)
University of Eastern Finland (FI)
University of Helsinki (FI)
Source of funding
Academy of Finland
Reference information
Websites:
Published in Climate-ADAPT Jul 21 2022   -   Last Modified in Climate-ADAPT Sep 10 2022